Rock Recycling Services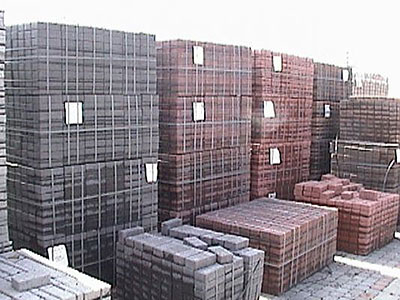 Rock Crush Recycling serves clients in Greater New York, Long Island, and Greater New York. We provide the most efficient and responsible rock & gravel recycling services to clients throughout the region. We recognize that clients need various supporting services during their construction projects. It's why we offer comprehensive solutions to meet your needs. We align our recycling, material dumping, mobile crushing, and other services to your requirements so that your project runs smoothly and efficiently. Over the years, we have partnered with many individual property owners, managers, construction companies, builders, and developers, providing them the kind of services that meet their business needs cost-effectively. No matter how big or small the project, we are here to help. You will find that our team is reliable, professional, friendly, and proactive. They will understand your needs and craft solutions that work best for you. The range of services we offer are:


Asphalt Recycling
We provide dependable and cost-effective concrete recycling solutions. Concrete recycling breaks, segregates, and grinds concrete into a predetermined size and grade material. This process is like the method used in crushing virgin materials. Components such as walkways, pathways and driveways, and other sub-surface asphalt materials are first demolished and then crushed and compressed. You have two options- the first is to take the asphalt to a recycling plant to be crushed. The other option is to hire a portable crushing machine. Many of our clients opt for this n-site machine. The latter option proves cost-effective, and many clients with more extensive projects prefer this solution. Recycling asphalt in this manner proves to be cost-effective and efficient. This process reduces material costs and helps the environment because it is eco-friendly. Our team will help you with the best solutions to meet your schedules and budget. Read More About Asphalt Recycling >>


Concrete Recycling
We provide practical and environmentally friendly concrete recycling services. Concrete recycling requires breaking, discarding, and grinding the concrete chunks into a set size and graded material, just like pulverizing virgin materials. The walkways, structural features, columns, and substructure that have been razed are taken apart and compiled. Usually, contractors ship the demolished concrete to local landfills for disposal. However, growing environmental consciousness has led to concrete being recovered for concrete works. You can take the rubble to a recycling plant for crushing or pulverize it onsite using a mobile crushing machine, which is cost-effective for some clients. Often, the expense of recycling concrete is less than the cost of disposing it at landfills. When paired with the potential savings associated with recycling, this process becomes a monetarily workable option for homeowners, commercial businesses, contractors, architects, and developers alike. We work with you to provide you with the best concrete recycling services. Read More About Concrete Recycling >>


Brick Recycling
Due to the widespread usage of bricks, they frequently account for a sizable portion of construction debris generated during demolition and renovation operations. Recycling bricks keeps these materials out of landfills and provides other individuals and companies with the necessary building materials to complete their projects. Whether you are a contractor or construction company, you can profit from our reliable brick recycling and reuse the materials. Your brick disposal choice can affect the speed with which your crew completes a project, and it can affect your price. When you opt to carry your garbage to the landfills, you will encounter a few complications, and more waste implies a more significant environmental strain. However, when you choose to recycle bricks, the environment, and your business benefit. Brick recycling takes place in various ways, and you can use the chips in your landscape project. When crushed to a fine powder, bricks can be used instead of sand. Sometimes, the material is an ingredient of new brick production. Read More About Brick Recycling >>


Material Dumping
Even if you are a construction expert, you might have difficulty disposing of the waste left behind after the project is over. Whether you're performing demolition, renovation, or building, the time-consuming and expensive process of removing residual material is always there. Concrete, wood, steel, tile, and drywall are all notoriously tricky materials to remove from a building site. We provide practical, safe, and eco-friendly construction waste material disposal, so you won't have to worry about debris removal or disposal following the completion of the project. Whether you require our service several times throughout a building project or only once after completion, our removal specialists will guarantee that construction waste is removed from your path so that you can continue working. Each modest contribution to environmental responsibility makes a difference, and we are here to assist you with all your big and small materials disposal requirements. Read More About Material Dumping >>


Truck Hire/Transport
We serve clients across Greater New York, Long Island, and the Greater New York metropolitan area with excellent truck hire services. We make a concerted effort to maintain all our machinery and equipment up to date. Leasing or renting commercial vehicles can help your company save money, increase productivity, and provide superior customer service to your clients. Any business that relies on a fleet of vehicles must have a timely, professional commercial trucks lease or rental supplier on hand. You will never know when you might need additional trucks and transportation. Your company can face periods of increased activity, necessitating the introduction of more vehicles. We create lease and rental agreements to meet the unique demands of each business and provide prompt service to ensure you always receive the car you want. We support heavy transport needs with a diverse range of robust, high-performance vehicles. These rugged machines can overcome practically every obstacle, even in demanding work settings. Read More About Truck Hire/Transport >>


Onsite Mobile Crushing
Our company provides dependable and consistent mobile crusher services onsite. The term 'mobile crushers' is sometimes used interchangeably with 'mobile crushing plants.' These are track-mounted crushing machines; since they are mobile, they provide improved output capable of improving output and lowering operational costs while increasing safety and minimizing environmental effects. Our highly skilled teams will come to your asphalt factory and generate the best grade RAP. We understand the requirement to achieve the most consistent quality possible for various mix designs. Members of the Crush-It crew handle garbage and/or milling piles according to specifications and maximize storing space. Our high production levels ensure that your facility maintains its productivity and efficiency. We can generate products in single/fractionated sizes. We crush and recycle concrete on a variety of construction sites, including military facilities, landfills, airports, demolition projects, ready-mix plants, and aggregate recycling yards and ready-mix plants. Read More About Onsite Mobile Crushing >>


Dumpsters/Containers
The final phase in building, remodel, and restoration projects are waste disposal. Even smaller construction companies require a separate waste removal system. Due to their compact size and portability, dumpsters offer a practical and secure method of disposing of garbage before it reaches a landfill. When it comes to dumpster types, various alternatives differ in how they load, the sort of waste they hold, and how they are delivered. We provide affordable, trustworthy construction container rentals to assist you in maintaining order on your job sites, regardless of the number of projects you're working on. We operate region-wide, making us a perfect partner for Greater New York, Long Island, and Greater New York projects. When you choose us for your next construction container/dumpster rental, you'll benefit from low flat-rate pricing, longer rental terms, and dependable service. Whether your team is expanding or deconstruction demolishing, we have dumpster rental solutions for construction debris that will assist you in keeping the situation under control. Read More About Dumpster/Containers >>

As you can see, these recycling, material dumping, onsite mobile crushing, dumpster, or container hire solutions can meet most of your construction site requirements. We work with you and support you right through your project with our efficiency and reliability. If you have emergencies or special requirements for dumping and recycling construction materials, we can help with those requirements too. Just discuss your specific needs with our knowledgeable team and leave the rest to us. We do everything within our power to ensure that you have a seamless experience. Our affordability, reliability, and efficiency support your project's progress and help keep schedules on track. For any more information and details about our services, please call Rock Crush Recycling at this number- 516.334.ROCK (516-334-7625) or drop us a line through this Contact Us form. One of our team members will contact you soon to answer your queries and help with all the details you need.